Metal roofing is a great roofing material for Floridians around the state—it's durable, wind-resistant, and it stands up to Florida's heat. But even the best roofing needs maintenance, which is why Classic Roofing & Construction offers top-quality metal roof repair services.
Whether you're prepping for hurricane season, looking to repair storm damage, or you're just fixing some general wear and tear, Classic has your back. With 20 years of experience installing and repairing metal roofs in Florida, we know how to help. Let's take a look at how our expert, in-house crew can give you the metal roof repair services that you need.
Common Causes of Metal Roof Repairs
At Classic Roofing & Construction, we provide world-class commercial and residential metal roof repairs. And this includes any facet of repairing a metal roof, from fixing a leak to installing new fasteners, we have the tools and the skills to help you protect your home or business. But what makes Classic metal roof repair services so different from what other roofing companies offer?
First, you should know that metal roofing is not like other roofing materials like shingles. Whereas shingles are relatively easy to install and require little know-how, working on metal roofing takes a lot of skill and experience. As a result, it's not uncommon for Florida property owners to find that their new metal roof needs some repairs, especially if they accidentally chose inexperienced roofers.
---
CLASSIC ROOFING – FAMILY OWNED AND SERVING THE COMMUNITY FOR OVER 20 YEARS
---
Some of the most common installation-related reasons for metal roof repairs include:
Using the wrong type of metal roof fastener
Fasteners sticking out
Scratches on the metal roof
Leaking
Improperly installed seams
All of these can lead to serious structural issues that shorten the life of your metal roof. So if you suspect that your roof was improperly installed, scheduling metal roof repair services is likely the best option to protect your structure.
But whether your metal roof needs repairing because of poor installation or sustained damage, we have the metal roof repair services to help.
Classic's Metal Roof Repair Services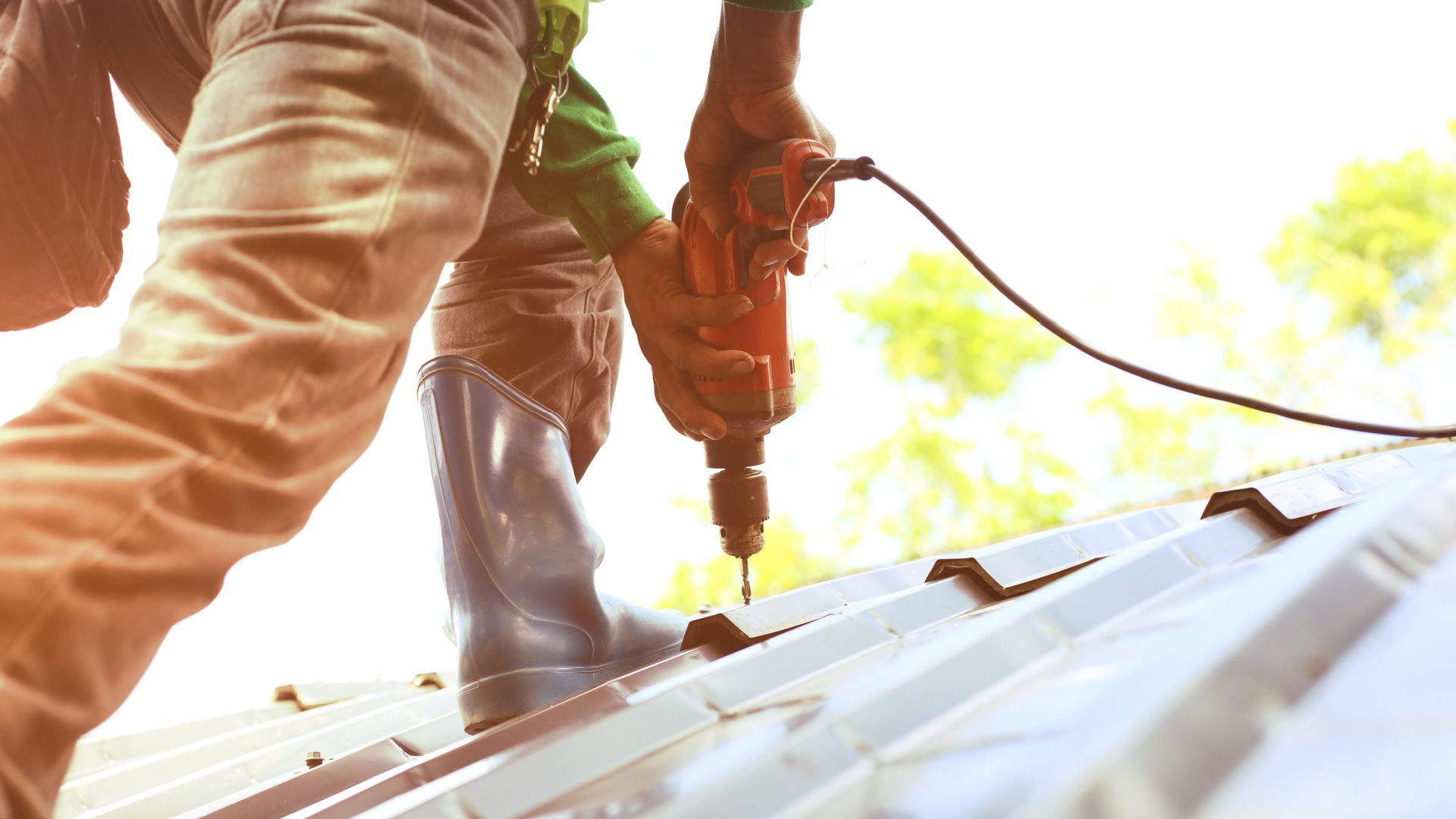 Classic has been providing commercial and residential metal roof repairs to Floridians for 20 years, and we've seen it all. So whether your metal roof is a Tilcor product or made of galvanized steel, tin, or any other material, our experienced, in-house crew will know how to help.
One of the biggest factors in whether or not you get great metal roof repair services is the crew. And where other Florida roofing companies hire inexperienced subcontractors, we only use in-house roofing experts. This means that everyone working on your metal roof will be a trained Classic employee—not just an extra set of hands. As a result, you can trust that your repairs will be completed to the highest standards of quality.
And when our Classic crew says we have high standards, we mean it. Not only are we licensed and insured as Florida roofers, but we're also GAF Master Elite certified. This is something that only the top two percent of roofing companies can say, and it comes alongside our famous 100% happiness guarantee. This means that at every step of the metal roof repair process, you can trust that we'll follow the best safety and workmanship practices and work with you to keep you happy with the scope and budget of the work.
It's not just us saying that we're great, either—we've got plenty of five-star reviews showing that customers love the quality of our metal roof repairs and other roofing services.
From Fixing Metal Roof Leaks to Replacing, Classic Has Your Back
The Classic crew knows how to handle metal roof repairs, but sometimes what starts off as a repair turns into a replacement. This can happen because what seems like a minor issue turns out to be larger upon closer inspection. It's unfortunate when this happens, but when it does, you want to be working with a metal roofing company that understands all aspects of metal roofing systems.
Thankfully, the dedicated team at Classic has complete mastery in all aspects of metal roofing. So if you want to know that you're covered no matter what happens, schedule your free roofing estimate and see what the Classic crew can do to satisfy your metal roof repair needs.
Fixing Metal Roof or Replacing – Video
---
Award Winning Professionals Are Here To Help!
---